Thanksgiving in Action
As we celebrate Thanksgiving in the U.S., I recall so much inspired writing, both secular and religious, touting both physical and spiritual benefits of cultivating a daily practice of gratitude, regardless of our circumstances.
My friend Beth Grosvenor Boland reminded me, however, that thanksgiving must be turned outward -- Thanksgiving in Action -- to create a true ripple effect. As I count my blessings this year, I'm adding a Thanksgiving in Action step.
1
I'm thankful for God's Holy Spirit working in my life.

Action: I will seek God in every person I meet today and look for opportunities to pass on His amazing love.
2
I'm thankful for my family
Action: I'll remember my husband and children, my parents, my siblings and my extended family and pray for them by name today. I'll seek to be better about letting them know how much they mean to me.
3
I'm thankful for the food we'll enjoy today.

Action: I'll send a donation to our local food bank to help provide food for those who have less than I do.
4
I'm thankful for the warmth and shelter of our home.
Action: I'll support local agencies that provide shelter and housing for those who are homeless.
5
I'm thankful to be living in a country where we enjoy freedom and bounty.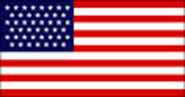 Action: I'll continue to pray for those serving in our Armed Forces and support organizations for vets and their families. I'll strive to be a better citizen and do my part to support our country and its democracy.
6
I'm thankful for the natural beauty of the Shenandoah Valley
Action: I'll continue to be aware of our household habits that promote sustainability and support those organizations that fight for environmental protection and sustainable practices.
7
I'm thankful for my friends
Action: I will be more intentional about letting my friends know I appreciate them.
8
I'm thankful for my business customers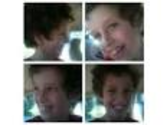 Action: I'll listen more closely to my clients and prospects so I can continue to add value to my services.

"Thankfulness is not some sort of magic formula; it is the language of Love which enables you to communicate intimately with Me." from JESUS CALLING by Sarah Young, a book of daily devotional messages from the author's prayer journal
Click the thumbs up icon on any of these you agree with.
What are you thankful for today? Can you think of a way to turn that thanksgiving into action?